Established in 1990 with headquarters in Lebanon, SETS is a leading information technology company in the Middle East providing customers with a wide range of technology solutions delivered by top experts in the field.
With over 25 years of experience in the HRMS industry, SETS major offerings include its flagship product "People 365" a comprehensive Human Resources Management System (HRMS) consisting of the Time Attendance, Payroll and HR modules. Having more than 1,000 references coming from leading companies in all types of industries, SETS has accumulated through the years an in-depth expertise in HRMS offerings and is now recognized as a leading HRMS provider and consultant over the Middle East region.
Among its many top associations, SETS is a DELL exclusive agent in Lebanon providing customers with a full range of DELL products and solutions. SETS has also partnered with leading international brands and vendors in the IT industry to offer high-quality and innovative solutions and services. Some of the partnerships include: EMC, Microsoft, Cisco, Vmware, Citrix, Veeam, Symantec, APC, Safran, Schlage, Kaspersky, and others.
SETS operates both regionally and globally, covering Lebanon, Jordan, Saudi Arabia, UAE, Qatar, Kuwait, Bahrain, Oman and Iraq. Its portfolio of high end products, services and solutions has empowered industries in various public and private sectors, including finance, manufacturing, contracting and real estate, hospitality, information technology, insurance, media & design, NGOs, trading investment, and others.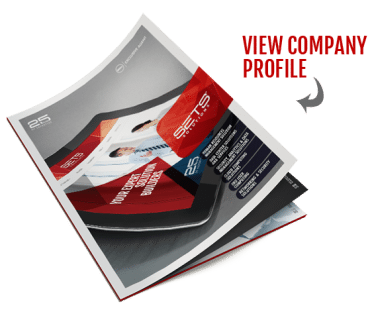 Mr. Marwan Chahlawi (1952 – 2015)
SETS was established back in 1990, which marked the beginning of the ICT revolution in the Arab World. The Lebanese market was eager for innovation and new technologies, hence SETS was founded to fill the gap and cater for the need of high quality solutions and services.
With a mission to provide creative turnkey IT solutions and top-of-the-line services, SETS grew during the past 25 years, from 6 to over 120 employees. The strong partnerships we have built with our customers, partners and suppliers, contributed to our continuous progress.
SETS is dedicated to enabling businesses to realize their full potential, gain competitive advantage and achieve the highest ROI. SETS integrity and success opened the way for new strategic alliances through its business journey, allowing our portfolio to expand and tackle the need of our customers' evolving demands.
Our human capital played a major role in our success through their continuous dedication and commitment to deliver the best services supported by top-notch technologies.
With over 25 years of experience in the HRMS industry, empowering major companies across all sectors, SETS has strategically expanded its presence in the Middle East and is now recognized as a leading provider of Human Resources Management Solutions in the region.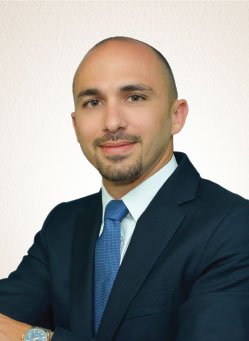 Mr. Maher Chahlawi
TOGETHER COMMITTED FOR A BRIGHTER FUTURE
"We are committed to continuing the journey that our beloved Founder has started, armed with a leadership edge in the market, an extensive experience, and innovative services and solutions.
We are very excited about the future as we continue to expand and develop SETS.
SETS is a living testament to our Founder's passion for excellence in life and at work, and we are proud to embrace his vision."
To provide creative turnkey IT solutions and top of the line services to any business using leading global brands, retaining niche talent, maximizing customer value, being socially and ecologically responsible and striving for quality management excellence.
To become the leading innovator and supplier of IT solutions and services, on the strength of sustained customer loyalty, strong employee retention and solid financial growth.
In 1999, SETS established operations in the UAE making its first foray into the Gulf with key products such as Time Attendance and Biometric machines. Since inception, SETS has been keen on building strategic partnerships aimed at catering mid- and large size enterprises. In 2003, having diversified its product offerings and association agreements, SETS expanded its regional presence to include most of the Gulf region. SETS is now covering Lebanon, Jordan, Cyprus, Saudi Arabia, UAE, Qatar, Kuwait, Bahrain, Oman, Iraq, Egypt and Algeria.
SETS is constantly striving to improve its employees' technical and managerial knowledge and skills to ensure its training programs will meet the needs of the marketplace.
Accordingly, SETS trainings and development programs are presented by an experienced team of professionals from the region, allowing the exchange of ideas and leveraging of expertise among SETS employees. Moreover, SETS encourages all of its employees to continuously develop their skills and maintain a leader's spirit and attitude in the marketplace.
We believe our customers are lifelong partners, to whom we're committed to offering only the best of breed IT products and solutions. Our staunch dedication to this belief drives us to pursue a path of progress towards customer service perfection. With this objective in mind, our priority has been to build an extensive skills-set that leverages authoritative expertise in the form of professional certifications, thereby maintaining our reputation as a leading services provider.
In a fast changing industry, keeping up to date with sector developments has enabled SETS Certified Engineers to provide vital services to our customers, through their high expertise and advanced certifications.

In 2011, SETS management and staff worked diligently to achieve and implement a QMS (Quality Management System) based on ISO 9001:2008 standards. The quality management fundamentals of ISO 9000 systems were initially mastered until the rigorous ISO 9001 requirements came into effect.
SETS is now geared at every management function along the product and service supply chain towards optimizing business performance & maximizing customer satisfaction.