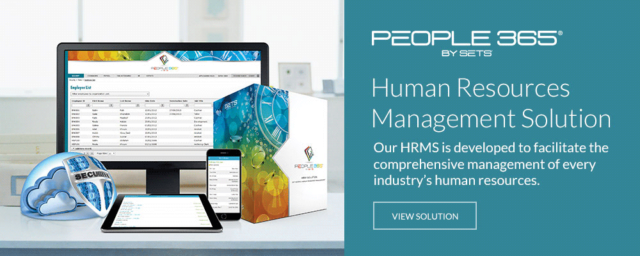 People 365
People 365 is an HRMS application that integrates all the human facets of the business including Time Attendance, Payroll, and Human Resource (HR) streams. Our HRMS application is developed to facilitate the comprehensive management of every industry's human resources. It helps reduce the time spent on monitoring and analyzing attendance information while simplifying and enhancing payroll generation. The system also facilitates the recruitment and management of employees' trainings and career paths.
People 365 is developed to help companies optimize their human capital management through tools that capture and manage the complete work cycle, from headhunting human talents up to retirement.
Huawei
Huawei is a leading global information and communications technology (ICT) solutions provider. Driven by a commitment to sound operations, ongoing innovation, and open collaboration, they have established a competitive ICT portfolio of end-to-end solutions in telecom and enterprise networks, devices, and cloud technology and services. Their ICT solutions, products, and services are used in more than 170 countries and regions, serving over one-third of the world's population. With 180,000 employees, Huawei is committed to enabling the future information society, and building a Better Connected World.
Symantec
Symantec is a global leader in providing security, storage and systems management solutions to help customers – from consumers and small businesses to the largest global organizations – secure and manage their information against more risks at more points, more completely and efficiently than any other company. SETS brings in decades of diversified experience and a history of success in adapting Symantec Products, combining business intelligence with technical savvy. SETS provides Symantec Solutions in a comprehensive array of technology related services to help organizations reduce data center complexity, minimize cost, and maximize performance.
Microsoft
Founded in 1975, Microsoft is the worldwide leader in devices and services that help people and businesses realize their full potential. Microsoft offerings include: Business Software, Design Tools, Developer Tools, Entertainment Products, Hardware, Home & Educational Software, Tablets, Search, Advertising, Servers, Windows Operating System, Windows Applications & Platforms, Smartphones and Cloud Computing. Since our partnership began in 2008, SETS has been providing Microsoft licenses and solutions through different programs. SETS additionally offers professional services on Microsoft Solutions implementation, deployment, configuration as well as support. Moreover, People 365, our leading HRMS solution is based on Microsoft .NET Technology and interfaces with Microsoft Dynamics GP, AX, and NAV.
Splunk
Splunk takes your machine data and make sense of it. IT sense. Security sense. Business sense. Common sense. Splunk products deliver visibility and insights for IT and the business. Splunk was founded to pursue a disruptive new vision: make machine data accessible, usable and valuable to everyone.
Commvault
Commvault's data protection and information management solutions provide mid- and enterprise-level organizations worldwide with a significantly better way to get value from their data. Commvault can help companies protect, access and use all of their data, anywhere and anytime, turning data into a powerful strategic asset.
Hitachi Vantara
Hitachi Data Systems is a company that provides modular mid-range and high-end computer data storage systems, software and services. Cover storage needs – from hybrid to all flash to object storage – and deliver a complete onsite-to-cloud solution. Reduce operational costs and minimize data center space requirements with advanced storage efficiencies, including adaptive data reduction. Centralize, consolidate and quickly scale any size enterprise storage environment, with ease and without complexity.
Red Hat
Red Hat is the world's leading provider of open source solutions, using a community-powered approach to provide reliable and high-performing cloud, virtualization, storage, Linux, and middleware technologies.
APC
APC is a leading provider of power protection products and services including UPS and surge suppressors. SETS has been one of the masterminds behind providing services/solutions to companies of various sizes and specializations. APC UPS Systems protects sensitive electronics from power disturbances and prevents costly downtime and repairs. They also provide environmental monitoring in order to protect hardware investments.
Honeywell
Honeywell invents and manufactures technologies that address some of the world's most critical challenges around energy, safety, security, productivity and global urbanization. We are uniquely positioned to blend physical products with software to support connected systems that improve homes, buildings, factories, utilities, vehicles and aircraft, and that enable a safer, more comfortable and more productive world. Our solutions enhance the quality of life of people around the globe and create new markets and even new industries.
TBS
Biometric technology made in Switzerland:
Touchless Biometric Systems that offers flexible, functional hardware and software for access control and time recording. TBS develops all-round biometric solutions geared to a wide range of customer requirements that can be readily integrated into existing systems. All TBS products impress with their reliability, functionality and plain aesthetics. The claim to perfection is reflected in not only the products but also the service culture.
Nutanix
Nutanix is the industry leader in hyperconverged infrastructure and software-defined storage. The world's most advanced enterprise datacenters rely on Nutanix to power their mission-critical applications and services with one OS.
Nutanix makes infrastructure invisible, elevating IT to focus on the applications and services that power their business. The Nutanix Enterprise Cloud Platform blends web-scale engineering and consumer-grade design to natively converge server, storage, virtualization and networking into a resilient, software-defined solution with rich machine intelligence.
Safran Morpho
Safran Morpho is a leading manufacturer of fingerprint identification devices. Morpho offers a unique multibiometric product portfolio with fingerprint, multimodal (combination of finger vein and fingerprint biometrics) and facial devices. SETS is a regional platinum distributor of Safran Morpho and provides a solution that can be combined with the Time Attendance management application.
VMWare
VMware is the industry-leading virtualization software company, that empowers organizations to innovate and thrive by streamlining IT operations. By virtualizing infrastructure—from the data center to the cloud to mobile devices—VMware enables IT to deliver services from any device, anytime, anywhere. SETS has been a pioneer in delivering VMware-based solutions for a large customer base in Lebanon. Given our extensive reach and backed by a professional team in charge of execution and support, SETS is a market leader when it comes to providing private and hybrid cloud solutions as well as VDI environments.
Fortinet
Fortinet provides top-rated network and content security, as well as secure access products that share intelligence and work together to form a cooperative fabric. Their unique security fabric combines Security Processors, an intuitive operating system, and applied threat intelligence to give you proven security, exceptional performance, and better visibility and control–while providing easier administration.
Cisco
Cisco is the worldwide leader in IT that helps companies seize the opportunities of tomorrow. SETS offers Cisco-based Internet-working solutions including routing, switching, IP telephony and security solutions for numerous companies, big and small.
Barracuda
Barracuda Networks is the worldwide leader in Security, Application Delivery and Data Protection Solutions. SETS offers Baracuda solutions for Security, Networking and Storage based on network appliances and cloud services. Barracuda Networks includes security products for e-mail, web surfing, web hackers, as well as protection from instant messaging threats such as spam, Trojans and viruses. They also include web filtering, load balancing, application delivery controllers, message archiving, NG firewalls, backup services and data protection.
G4S
G4S is the leading global integrated security company specializing in the provision of security products, services and solutions. G4S has adopted SETS Time Attendance application to integrate it with its Multimax (SMS) access control application. This is an added value that helped G4S provide their clients with advanced time management features that are flexible to fit any type of industry.
Citrix
Citrix is leading the transition to software-defining the workplace, uniting virtualization, mobility management, networking and SaaS solutions to enable new ways for businesses and people to work better. Citrix solutions power business mobility through secure, mobile workspaces that provide people with instant access to apps, desktops, data and communications on any device, over any network and cloud. SETS provides leading CITRIX solutions that enable organizations to maximize productivity and reduce costs by adopting technologies such as Desktop and Server Virtualization, Application Virtualization, BYOD, Enterprise Mobility Management, as well as Network Security and Optimization Solutions.
Pivot 3
Pivot3 was founded in pursuit of a vision – to radically simplify the datacenter by collapsing storage, compute and network resources onto a powerful, easy to deploy solution that would reduce cost, risk and complexity. Since then, Pivot3's smart technologies have helped thousands of enterprises around the world achieve their operational objectives and business goals.
Pivot3 has accomplished this with an ecosystem of technology, channel, and system integration partners all focused on enabling a smarter IT infrastructure to lay the foundation for the software-defined datacenter of the future.
Veeam
Veeam recognizes  the new challenges companies across the globe face in enabling the Always-On Business, a business that must operate 24/7/365. To address this, Veeam has pioneered a new market of Availability for the Modern Data Center by helping organizations meet recovery time and point objectives (RTPO) of less than 15 minutes for all applications and data, through a fundamentally new kind of solution that delivers high-speed recovery, data loss avoidance, verified protection, leveraged data and complete visibility.  Veeam protects 8.4 million VMs for more than 145,500 customers worldwide.
SETS provides the full portfolio of Veeam products that leverage virtualization, storage, and cloud technologies. With their solutions, Veeam enables the modern data center in assisting organizations save time, mitigate risks, and dramatically reduce capital and operational costs.